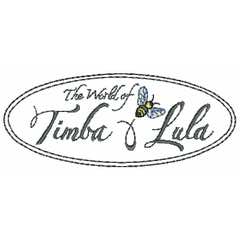 The World of Timba & Lula Embroidery Designs on a Multi-Format CD-ROM CD-887
Item # CD-887
Features & Specifications
Design Information
Crafter's Collection 887 - If you've got little ones around, you will LOVE this collection of whimsical embroidery designs!   These designs can be sewn and sold. Make your designs pay for themselves!

Crafter's Collection:  Commercial sale of finished products using this collection is allowed but restricted to no more than a total of twenty-five (25) pieces and may be offered for sale in local venues only.  Sales via mass marketing, sales to retail stores, catalog sales, internet sales, and internet auction sales are strictly prohibited and will be prosecuted to the full extent of the law.
VIEW SEWING INFORMATION (PDF LINK)
Multi-Format CD-ROM compatible with artista 200 CD-ROM & PC CD-ROM. 
Contains the formats .art, .pes, .pcs, .dst, .hus, .jef, .xxx, and .sew. Due to hoop limitations all designs may not be available in all formats. Use the included Magician Sizing by Simon program to re-scale and convert designs to fit smaller hoop sizes.
IMPORTANT: Please be sure you know what you are buying.  Once you open a software package it is not returnable.  We will gladly exchange any defective merchandise for the same title.  Be sure to double check all information on the package before you open it.  If you are still unsure, please contact Sewforless.com Sewing & Embroidery Product Advisors toll free at 1-866-739-2568.
You Might Also Like