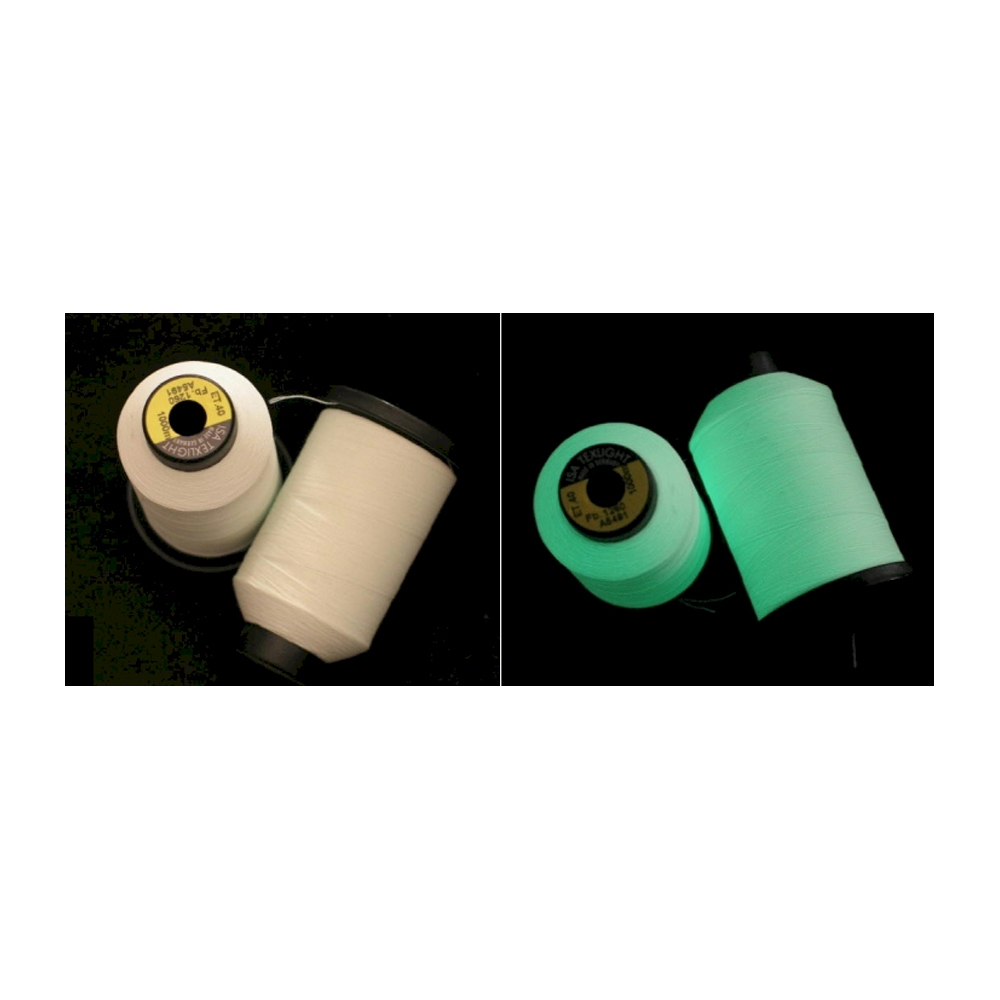 Isa Texlight Glow In The Dark Embroidery Thread by Amann USA - 800m Spool
Item # 2930-1260
Features & Specifications
The new glow-in-the-dark embroidery thread
Application:
Glow-in-the-dark embroideries on
- children`s clothing
- sportswear
- casualwear
- bags
- satchels
- shoes
-  caps
Further usage:
Besides embroidery applications,ISA TEXLIGHT 40 can also be used
for decorative sewing applications. To achieve the illuminated effect, we
suggest to choose cover stitch seams or serging seams with a high
stitch density.
Colour range:
ISA TEXLIGHT is available in colour champagne / light green.
Needle recommendation:
We suggest to use needle size Nm 70-80, system DBxK5 for
embroidery.
You Might Also Like