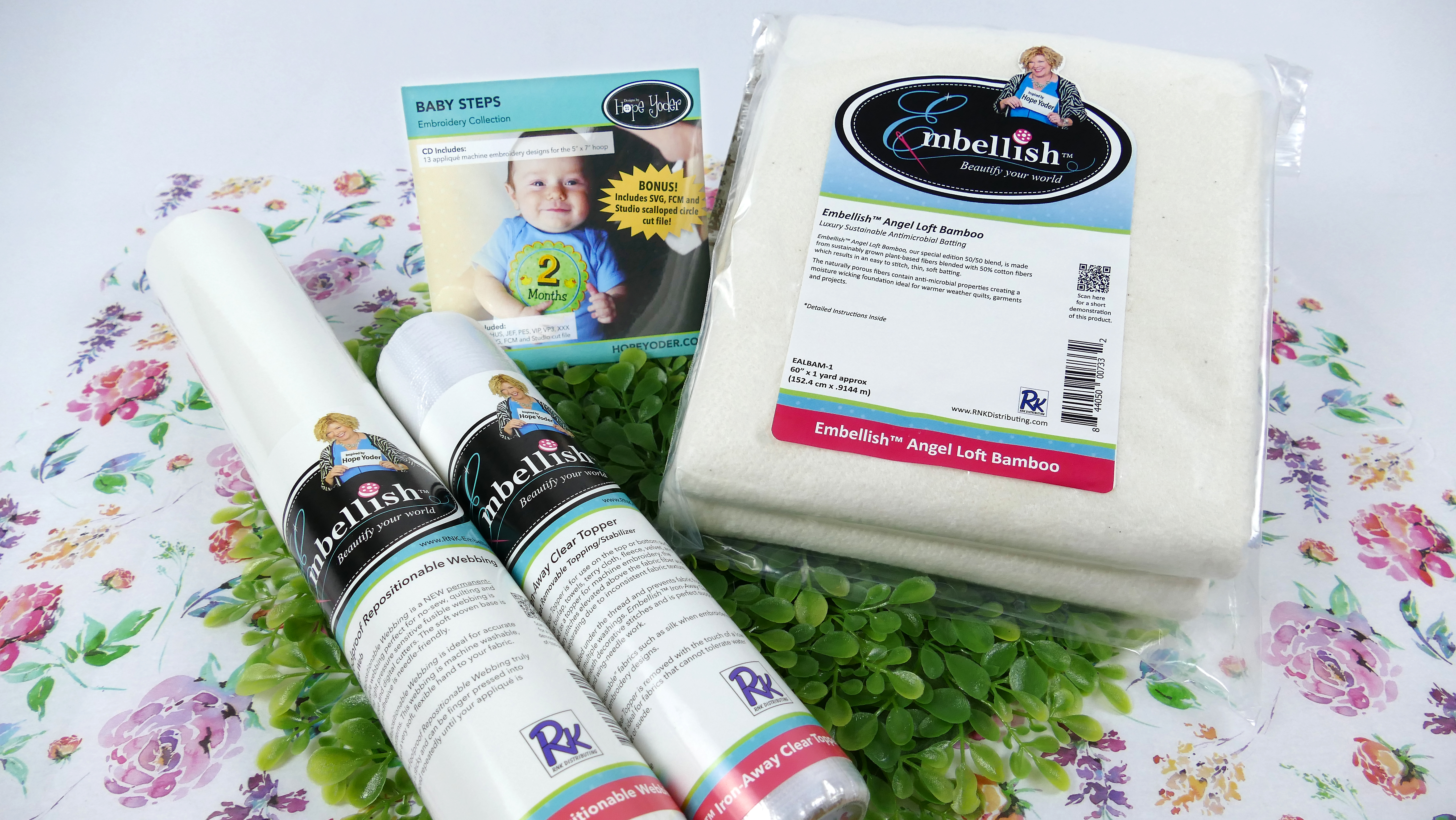 EMBELLISH EDUCATOR SPOTLIGHT BUNDLE FEATURING COOKIE GAYNOR! (ESP-ESCG)
Cookie Gaynor is one of Embellish most popular event educators, bringing 30+ years of sewing, design and machine embroidery experience to any class she teaches.
Get this bundle of Cookie's favorites and a bonus Design CD to take advantage of what they can do!
Here's what Cookie LOVES about these products:
Iron-Away Clear Topper, 10" x 10 yds
Stops the plush of towels from creeping though open designs, even with repeat washing!
No water involved – just a quick press after taking it off the machine and its ready!!
Use it on outline stitches with In-The-Hoop designs – no trace left behind!
Foolproof Repositionable Webbing, 15" x 5 yds
Easy repositioning of appliqués!
Permanent bond once pressed into place!
Holds up to multiple washings!
Angel Loft Bamboo Batting, 60" x 1 yds
Anti-microbial, great for use in baby gifts!
Soft and pliable!
Works lovely in multiple layers!
Baby Steps Embroidery Collection from Designs By Hope Yoder Inc.
Appliqué embroidery designs for the 5" x 7" embroidery hoop. Perfect for recording baby's growth on onesies, blankets, or bibs!
There are no customer reviews yet...