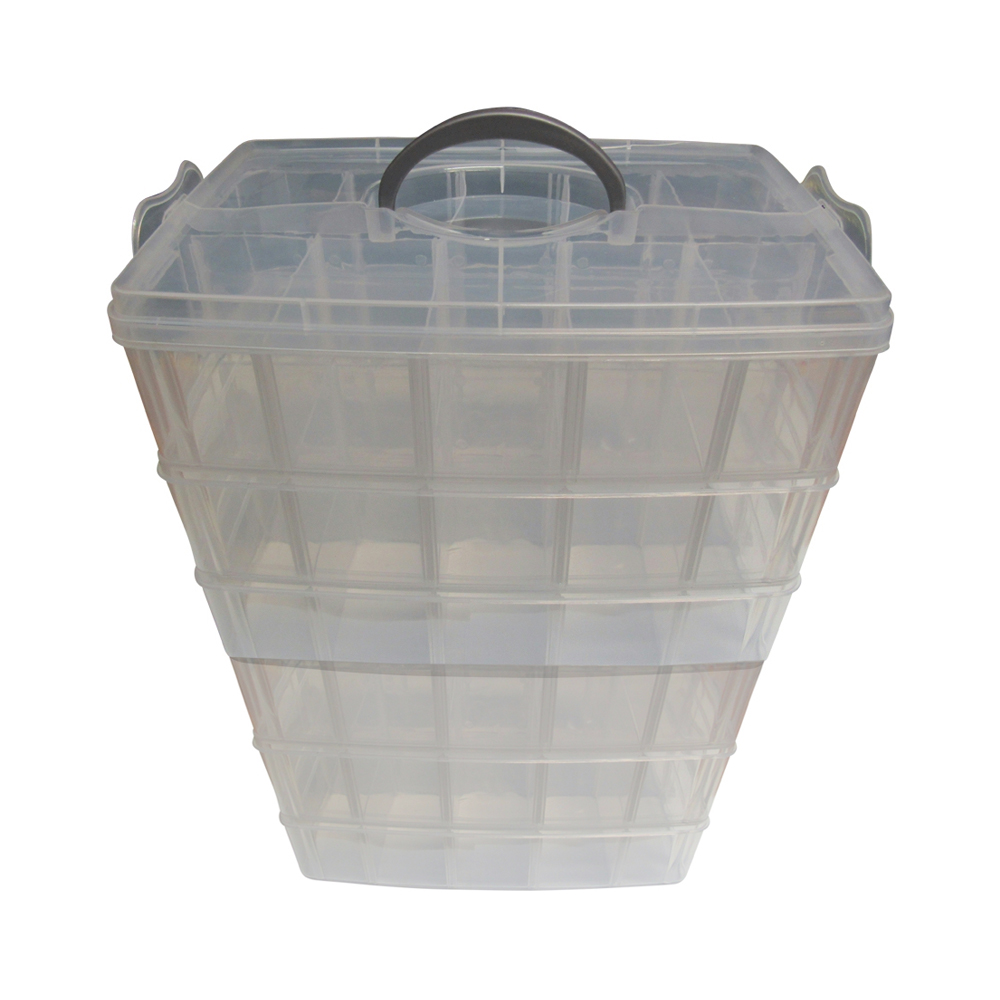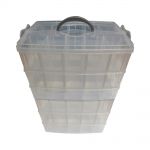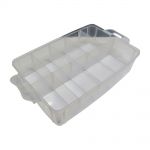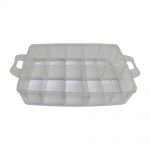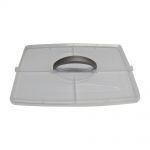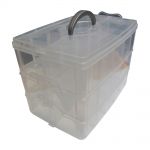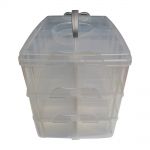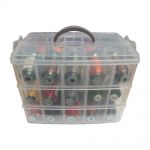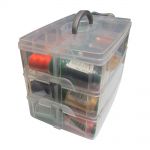 The Craft Condo - Ultimate 60 Compartment Craft/Thread Six Level Expandable Stackable Notion Box With Carry Handle
Item # 6LVL-THRCS
Features & Specifications
Description:
This versatile thread box will hold 60 colors from your Isacord, Poly-X40 or Robison Anton (or size equivalent) thread collection. Each spool rests safely in it's own compartment and the color number can be seen from the outside of the box. Each compartment separator is completely removable for a totally custom organizer. Remove them all and you will have a wide open container to put whatever you want in! Add additional levels to make it as big as you need. Unlock only the level you need and keep your remaining thread neat, dust-free and organized! While you can add as many levels as you want, we do not recommend carrying more than three levels at a time.
PLEASE NOTE: Pictured thread not included. For best results (and longer life), use two hands to detach the locking tabs when releasing a level. This will ensure that you do not unintentially rip the tab off.
Dimensions with 6 levels attached:  14.5"H x 6.5"D x 10"W
Adding more? Each additional level adds approximately 2.5" in height.
Each Craft Condo includes 1 (one) top with handle and 6 (six) bottom levels capable of storing 60 different spools of thread or a combination of thread and notions. We recommend carrying just 3 levels at a time.
You Might Also Like