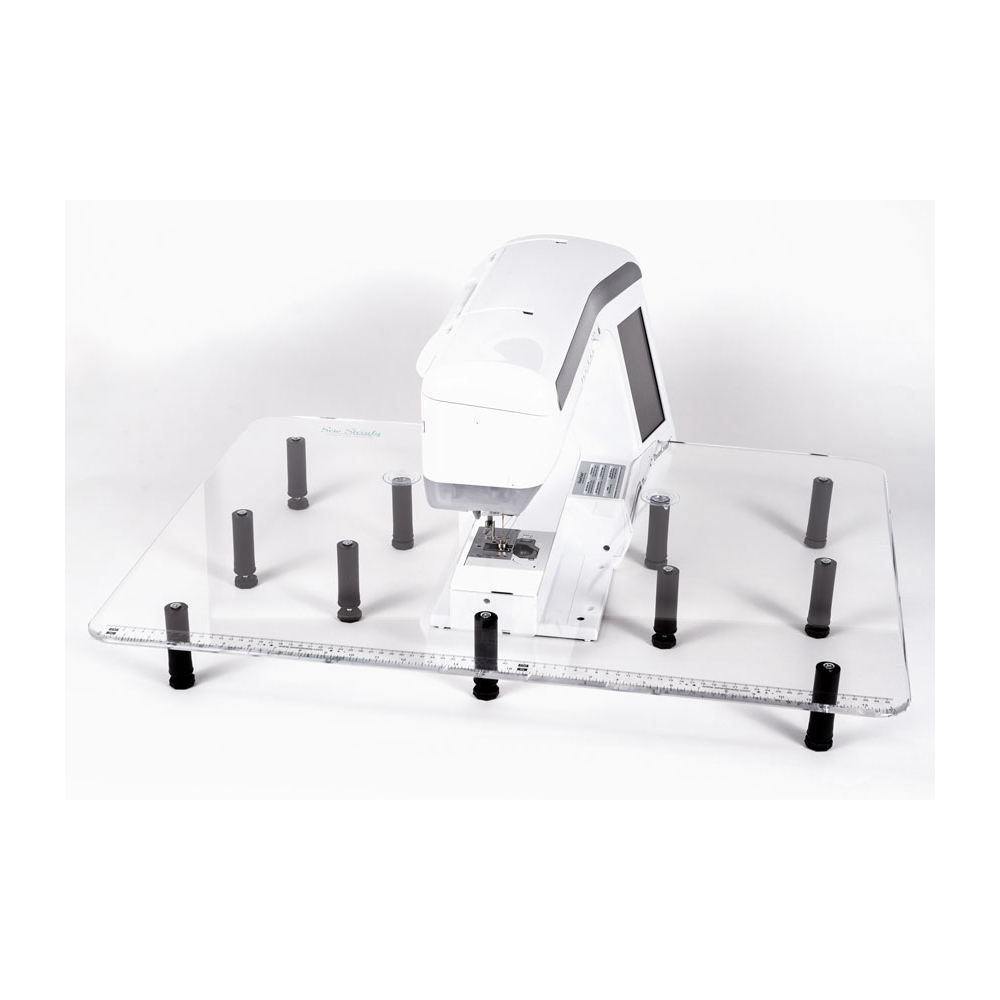 Sew Steady Clear Acrylic Portable Table - FREE MOTION - 32in x 24in
Item # SST-FM
Features & Specifications
Convert your portable sewing machine into a sit-down free motion sewing machine. This 24″ deep by 32″ wide table offers an excellent surface for all free motion work. Comes with 8 removable legs, 2 16″ cling rulers, and a silicone based Polish Kit which turns your table into a slick surface ideal for free motion quilting.
*Note: This table was designed for large machines with free arms longer than 13". If your free arm is shorter than this, this size of table may not be ideal as the needle will be more than 10" from the front of the table.
Sewing Machine Not Included.  Please Indicate Make and Model of Sewing Machine.  Because Each Table Is Custom Cut, No Refunds On Sew Steady Tables.

Please allow 4 - 6 weeks for delivery. Shipping Restrictions Apply. Cannot ship via Express Delivery (Next/2nd Day Air), nor can they ship outside the continental (contiguous) USA.
You Might Also Like