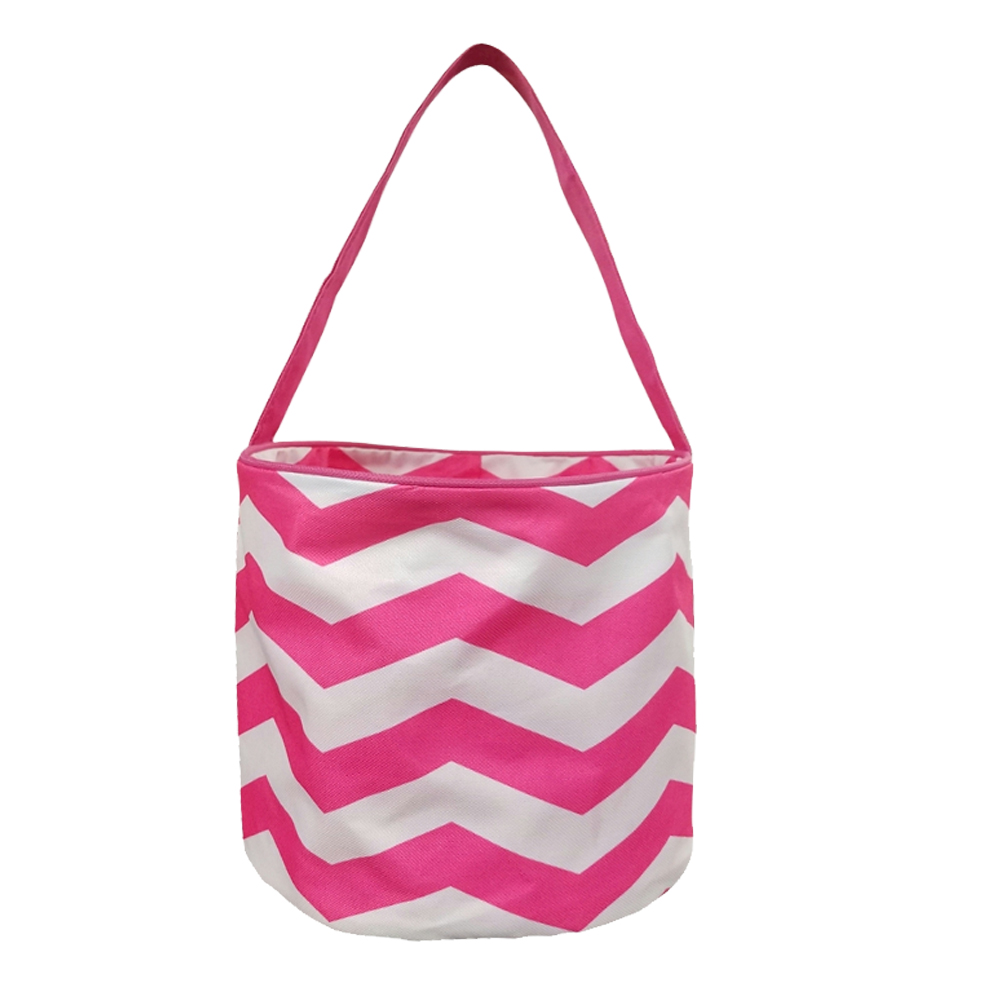 Monogrammable Easter Basket & Halloween Bucket Tote - HOT PINK CHEVRON - CLOSEOUT





(Avg. of 5 Customer Ratings)
Item # HWN.BKT-CH.PINK
Features & Specifications
Perfect for Easter & Halloween - great for the rest of the year!  These collapsible buckets are sure to bring a smile to any child's face!  
Dimensions:  Approximately 9.5"W x 8"H (~18"H with Handle)

600D Polyester


Solid lining and solid handle
PLEASE NOTE:  Collapsible bucket tote does not come embroidered.  
You Might Also Like
Customer Reviews





Pink basket
By Brittany
These baskets are SO cute! They are a lot more roomy then I thought they would be which is awesome. They are also a great quality! On a side note I got very fast shipping. Thank you Sew for less!!!







Halloween Buckets
By Janice from Woodward, Oklahoma
These are wonderful quality, a great size and very cute. I've done Halloween and Easter buckets, and they have turned out great!!







Bucket Totes
By nicole from Lompoc, California
These are super easy to embroider and quite large. I have bought many, and my customers are always pleased with them. Don't hesitate to purchase!!







Bucket totes
By lana from sullivan, Illinois
Wonderful!!! Must Buy! Large, easy to embroider and priced right. Lots of uses. Easter, Halloween, Shower gift baskets etc.







Bucket Totes
By Mendy from Waxahachie ,
These are awesome. I have ordered the chevron totes and they are nice a durable! I have a couple customers that orders one for each birthday party her little girls go too as a gift. They are a staple in my inventory.


Log in to create a review
.