PLEASE NOTE:  This collection is on a Brother Embroidery Card.
If you cannot use a Brother Embroidery Card, please call us toll-free at 1-866-739-2568.
Embroidery Designs Information:
---
Design Information

UnBearably Adorable! Brother's second cross-stitch collection offers a bear of possibilities for embellishing children's clothing and accessories. This decorative alphabet is just the thing for that special monogram! With a total of 106 designs, all within a 4" x 4" format, Cross Stitch 2 is definitely a bear necessity.
Compatibility Information:
---
This embroidery card is compatible with:

Brother, Baby Lock, White, Simplicity, Deco (not 330)
Other Information:
---
About Brother International

Brother manufactures both embroidery and sewing machines, under their own name and for Baby Lock, White, Bernina Deco (not the new 330), Simplicity, and more.  Their collection of embroidery designs includes classic floral and decorative to the adorable Disney line of licensed memory cards.



IMPORTANT: Please be sure you know what you are buying.  Once you open a software package it is not returnable.  We will gladly exchange any defective merchandise for the same title.  Be sure to double check all information on the package before you open it.  If you are still unsure, please contact Sewforless.com Sewing & Embroidery Product Advisors toll free at 1-866-739-2568.


Detail Example:
---
(Example may not represent actual size)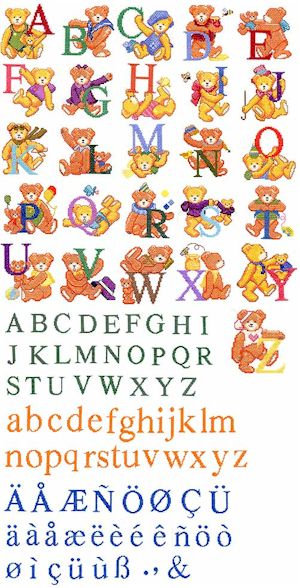 There are no customer reviews yet...