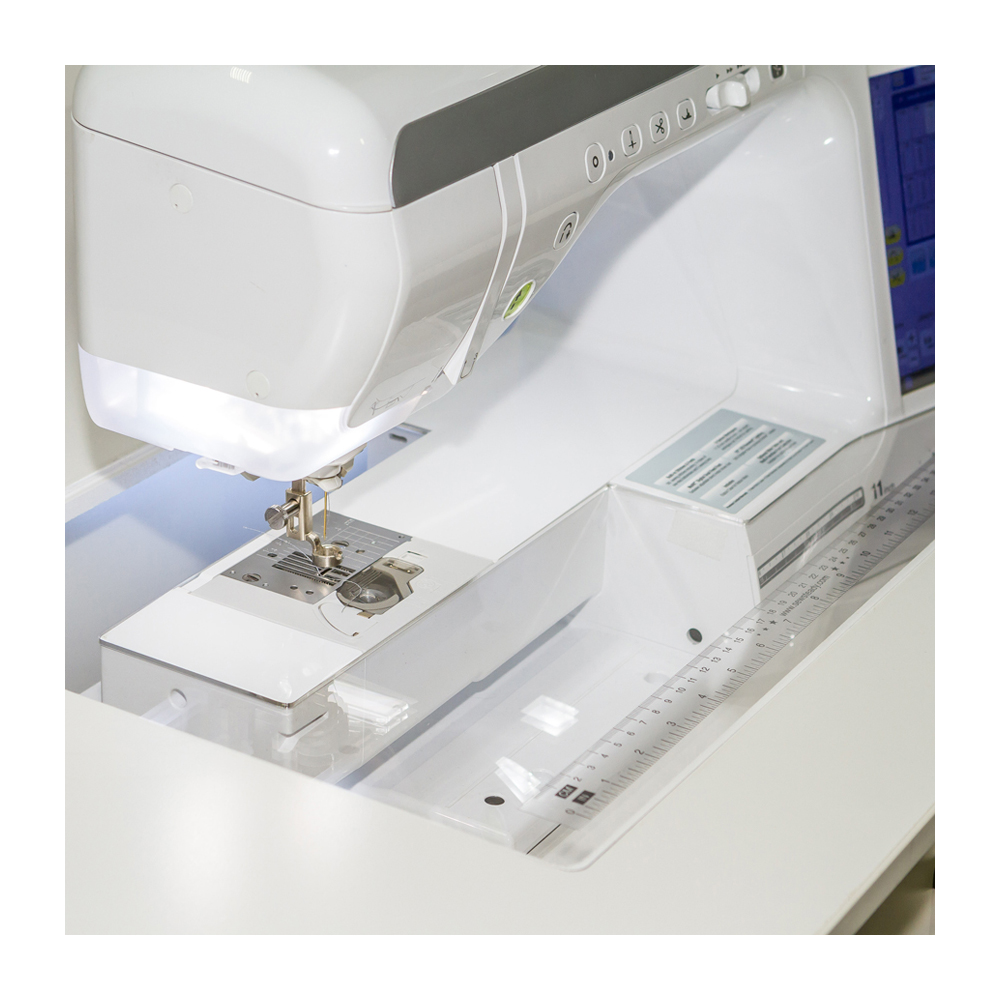 Sew Steady Custom Clear Acrylic Inset with No Lip - LARGE (Length + Width is Between 36" - 41" Total)
Item # SST-INSET-LRG
Features & Specifications
Easily convert your machine from free arm to flat bed
Sew Steady clear inserts & insets are constructed of high quality clear acrylics.  Inserts have a lip to catch the cabinet top (as the photos illustrate), insets do not have a lip and sit flush within the cabinet on a ledge (provided that the ledge is NOT lower than 1/4" from the cabinet top.  If this is the case, please indicate in order comments or give us a call.  Since the inserts are 1/4" thick, when the supporting ledge in the cabinet is lower than that, your inset would not be flush with the surface.)   NOT AVAILABLE FOR SINGER 221 FEATHERWEIGHT.

Sewing Machine Not Included.  Please Indicate Make and Model of Sewing Machine.  Because Each Insert Is Custom Cut, No Refunds On Sew Steady Inserts.

Please allow 4 - 6 weeks for delivery. Shipping Restrictions Apply. Cannot ship via Express Delivery (Next/2nd Day Air), nor can they ship outside the continental (contiguous) USA.
A note about custom sizes:  IF your insert is a non-standard size, there will be a $50 custom-insert fee.  You will be contacted after the order is placed regarding sizing and payment.  Please understand, there is no mark-up on the set-up fee that the manufacturer imposes (we do not make any money on the custom insert fee.)  If you would like to find out if you will be charged a custom fee, feel free to give us a call before the insert is ordered, we will be happy to help.
You Might Also Like