PLEASE NOTE:  This collection is available on a multi-format embroidery design CD only.

Embroidery Designs Information:
---
Design Information
This collection contains 40 different embroidery designs featuring various different lace themes.  Each design will fit in a 4" x 4" or larger sewing field.


Compatibility Information:
---
The following embroidery formats are included on a CD-ROM:
ART, CSD, DST, EXP, HUS, JEF, OFM, PCS, PES, SEW


Other Information:
---
About Gunold®
Gunold® is a company that was founded in Germany and is a trusted name in the embroidery industry.   They are known for their innovations in digitizing and for producing top-quality stock designs.  The European style and timelessness of their embroidery designs have numerous applications for both your personal and business needs.
             ---------------------------------------------------------------------------------
IMPORTANT: Please be sure you know what you are buying.  Once you open a software package it is not returnable.  We will gladly exchange any defective merchandise for the same title.  Be sure to double check all information on the package before you open it.  If you are still unsure, please contact Sewforless.com Sewing & Embroidery Product Advisors toll free at 1-866-739-2568.


Detail Example:
---
(Example may not represent actual size)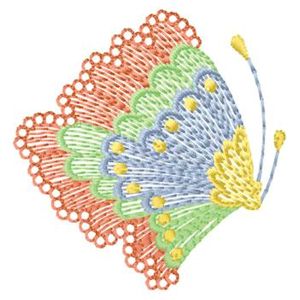 This item ships directly from Dakota Collectibles. If you are ordering with other items, your order may arrive in multiple shipments. Thank you!
There are no customer reviews yet...