Fall in Love with Gifts From The Heart 
Are you ready to take the plunge into an 9-project, 3-month program that will bring joy to you, and the ones you gift them too! License to Create's Autumn Home Collection is sewing joy into our Fall Season. From DIY pie carriers, to jar covers, aprons, and more! Give the gift of creating homemade memories and joy this Autumn!
HERE'S WHAT YOU WILL BE MAKING: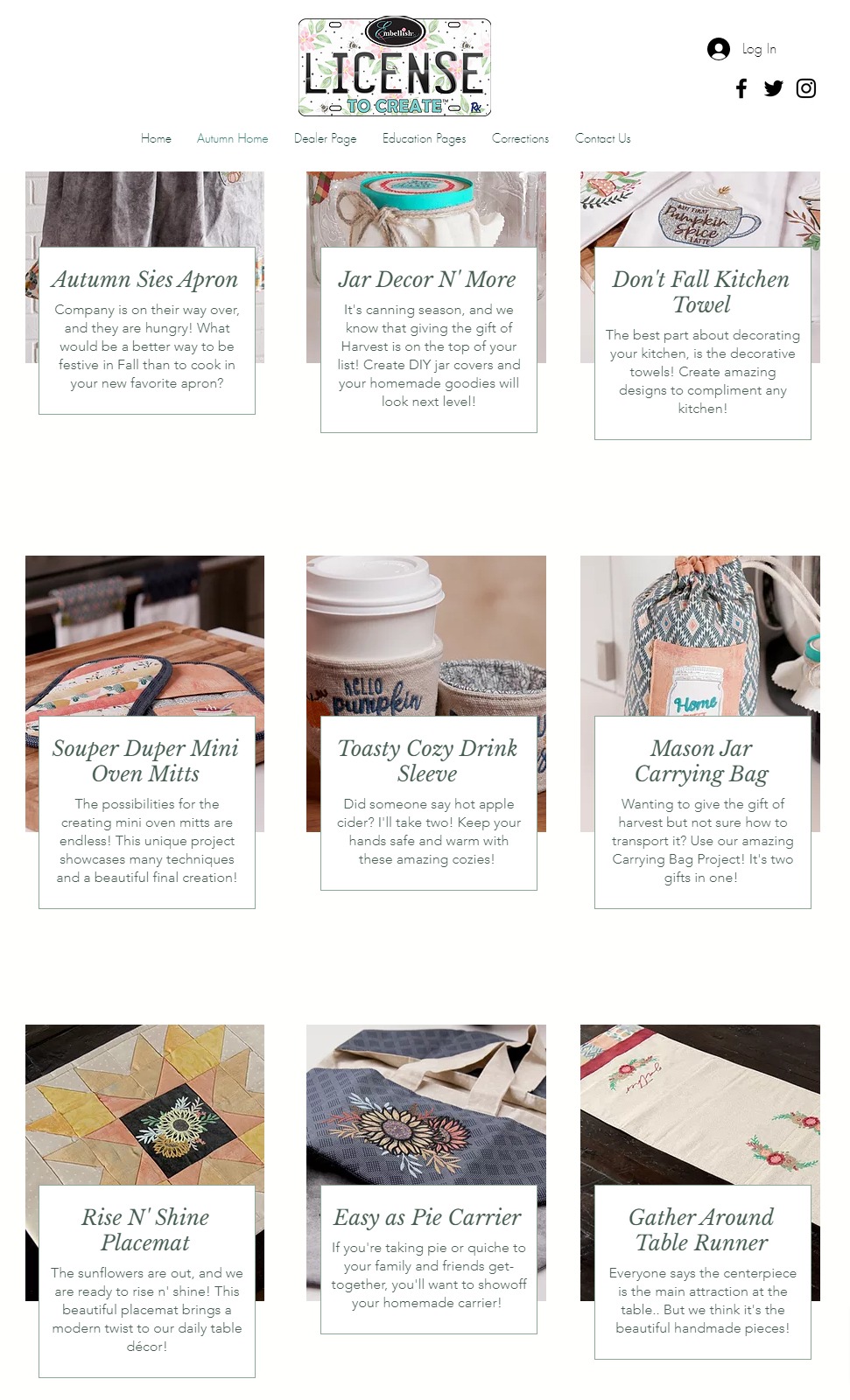 JOIN US FOR FUN, CREATIVE ENTERTAINMENT!
All LTC customers will be invited to a facebook group allowing you to interact with other like-minded creative people! Unlike past LTC project boxes, this newest iteration includes fabulous watch-as-you-go how-to videos with none other than Hope Yoder herself. So while this is an independent project series, you are never alone!
There are no customer reviews yet...