Description:
Re-size, hoop-split, merge, flip, rotate, change fill patterns, re-sequence stitching order, modify designs segments, add or delete stitches and color changes...Edit `N Stitch 2.0 does all this and more. This easy to learn and use customizing software will inspire you to turn every design into something unique and fabulous!  FOR COMPLETE SPECIFICATION AND FEATURES, CLICK HERE.
What's new in Edit 'N Stitch 2.O?
• Hoop Splitting With the Split 'N Stitch Wizard, the size of your design is no longer limited by the size of your hoop!
• Envelope Editing Re-shape your design to eleven included envelope shapes such as pennant.
• Automatic Color Match Adjust the colors in your designs to any of nine included manufacturers' thread palettes with one click.

Editing Features
> Re-size, rotate, and flip
> 350 pattern fill stitches
> Merge designs
> Modify segments
> Unlimited undo
> Re-sequence segments 
> One-click alignment
> Re-color in 9 thread palettes
> Batch format conversion
> Add or delete stitches, color changes, thread trims, and lock stitches, or delete entire color segments 
Convenience Features
> Detailed built-in help section
> Realistic Design Preview
> Work with multiple design pages
> Draw Bar allows you to see your design stitch out
> Print templates with detailed color chart
> Works on its own and as a platform for Digitize 'N Stitch™ and Personalize 'N Stitch™
> Serial Number is on inside front cover of the manual



---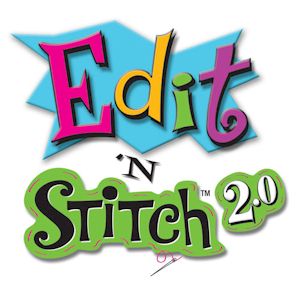 There are no customer reviews yet...