REPLAY: Sunflower Block with Kate Quinn & Sew Steady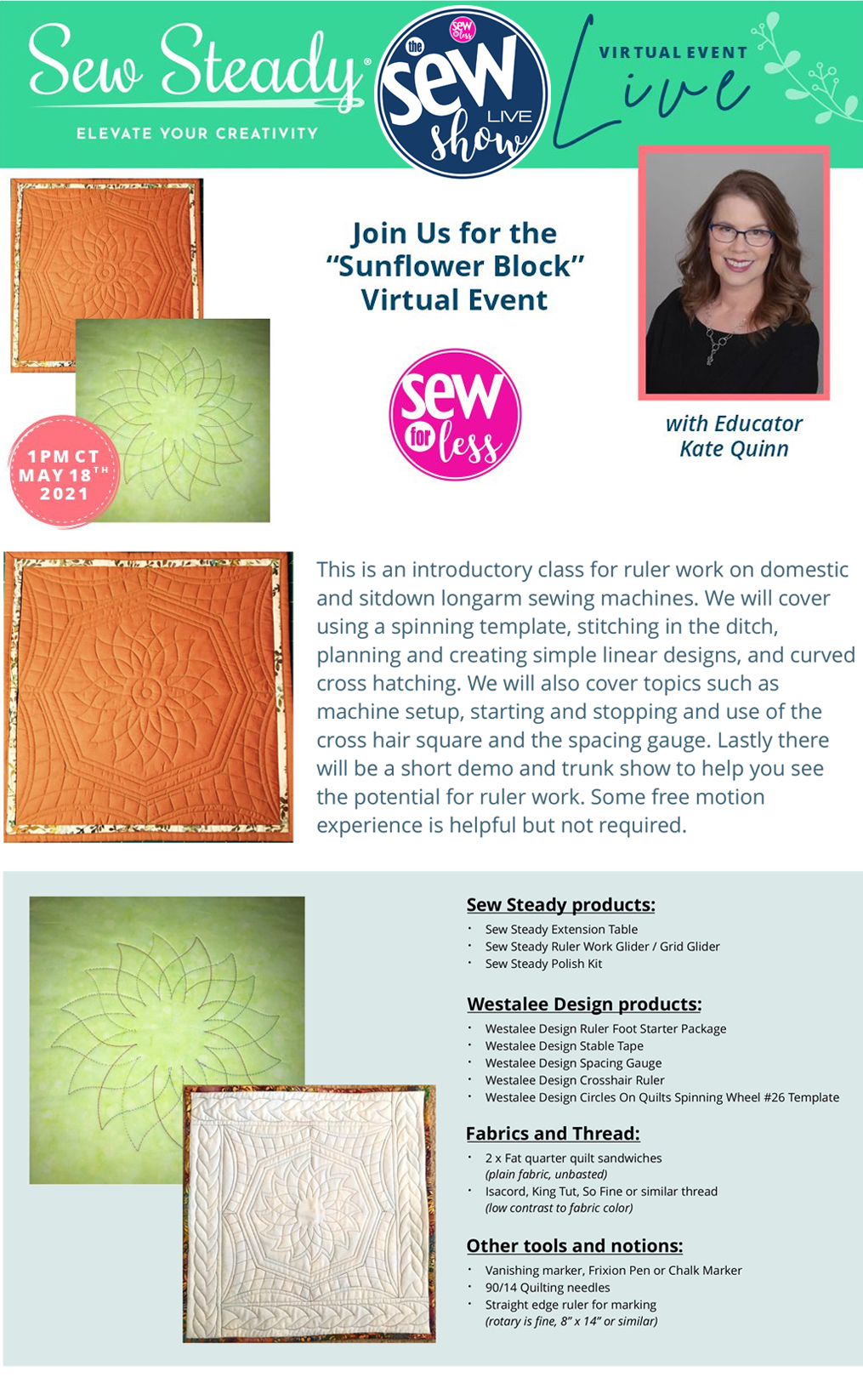 In this episode of The Sew Show, Kate Quinn will be covering using a spinning template, stitching in the ditch, planning and creating simple linear designs and cross hatching. You will soon be quilting just like Kate! Win Prizes, Get Event Special Pricing, and Learn!
When: May 18th, 2021 1-3pm CST
Already registered? Click Here.