Madeira Cotona Quilting Thread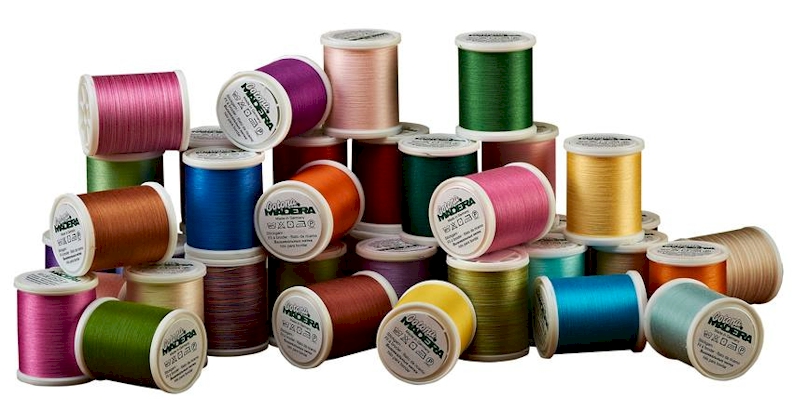 MADEIRA COTONA EGYPTIAN COTTON QUILTING THREAD
The perfect cotton quilting thread for the discerning quilter. Made of extra-long staple, double mercerized Egyptian cotton, Cotona is made in Germany according to the most stringent quality and environmental guidelines.

A soft and smooth lubricated thread treated with a special procedure for virtually no lint, Cotona's high tensile strength and consistent sheen make it the ideal cotton quilting thread for machine quilting, applique, piecing and lace.
Add all of the spools that you would like to purchase at the same time!  Simply place the quantity that you desire in the acompanying box and when you are finished, click on "ADD TO CART" - all of the spools will be placed in the cart at one time.  Quick & Easy!