07.27.21: Tote Bag Construction with Ann Moore & Sew Steady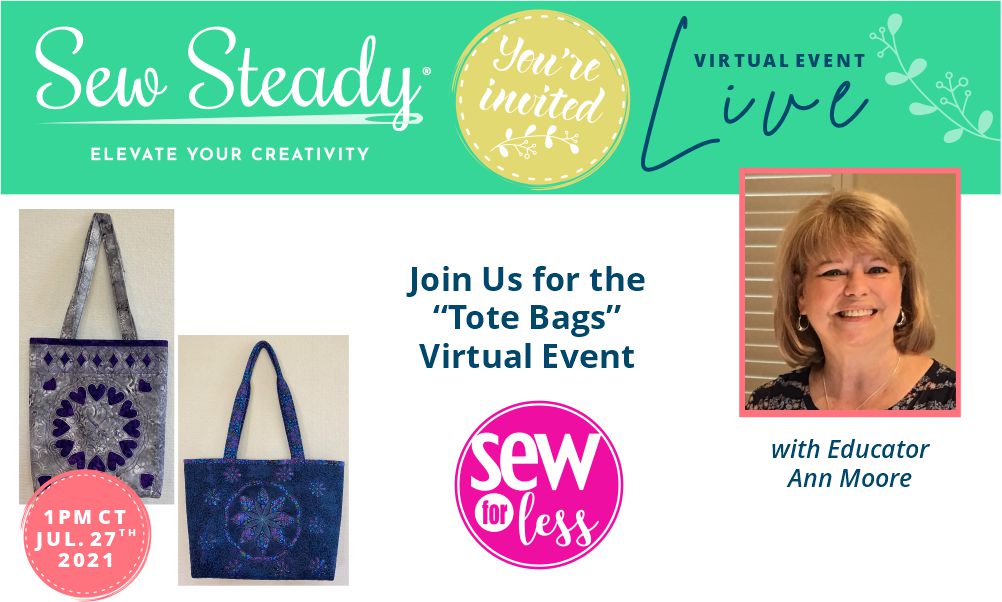 In this episode of The Sew Show, learn how to assemble this gorgeous tote bag using the design created on the July 7th class with Ann Moore, as well as many more ruler work tip and tricks! Explore the far reaching potential rulers will bring to your quilting in this 2 hour online class with Ann Moore.  Win Prizes (you must register to be eligible for the giveaways!), Get Special Event Pricing, and Learn!
When: July 6th, 2021 1-3pm CST
Already registered? Click Here.

 
Make sure to join The Sew Show VIP Group!